St Luke and
Three Proto Icons

Icon Tradition comes from the Early Church, 
when the Christianity was an undivided unity. 
The Church Tradition St Luke was the first icon painter, 
who painted three proto images of Mary and Jesus while
they were alive. Later these three motifs were followed by
images of Saint , when the Christianity spread into the wider world.
All icons on these pages are based on this tradition,
where strict rules apply. These also apply to creating
Icons of New and Old Saints never pictured in Icon style before.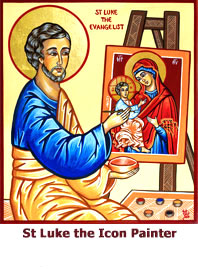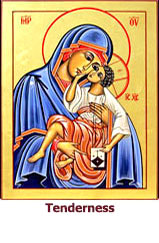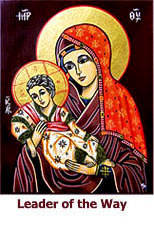 Following works are currently available
for instant delivery direct from the Studio

Other motifs can be selected and commissioned from pages:
Our Lady Saints Angels Christ/Scenes Icon Eggs Churches Windows
If you cannot find from these pages, what you are looking for,
we can paint still paint it for you